December 28 Stationery. When you touch the paper, your heart melts. The ink flows from the pen. What was your stationery find of the year?

I still don't use a lot of paper and still prefer to communicate via facebook or email.


December 29 Laugh. What was your biggest belly laugh of the year?

For our wedding we did a live webcast. At the very beginning, as a joke, Ryan's mom got up and pretended to leave saying "Oops! Wrong wedding!". She didn't know that the cameras were on so we got a lot of questions about her trying to leave! She wasn't convinced that it was a big deal until Ry's best friend texted us "Great wedding, why did yor mom try to leave?"

While we were away we also taught both of our parents and Ryan's sister to play Munchkin which has yield many, many laughs.



December 30 Ad. What advertisement made you think this year?
Nothing honestly comes to mind aside from the generic medication ads where the side effects include suicide.

December 31 Resolution you wish you'd stuck with. (You know, there's always next year...)
I bought ym first handgun last year but I have yet to join a range. Membership meeting is in a few weeks...
December 24 Learning experience. What was a lesson you learned this year that changed you?

It was something that I taught an intern who told me that I "Back talk" one of my favorite doctors too much and that when she was a technician she never behaved so poorly. Hours later I had that following conversation with my favorite doctor after taking an X-ray.

Doc: I need you to remove this radio opaque material.
Me: That is her bandage (a wet to dry bandage placed over a bite wound, the radio opaque material is a stitch in the gauze specifically so it shows up on films).
Doc: Yes I want you to remove it.
Me: Are you sure?
Doc: Yes, remove it.
Other tech: Just so we have this right, you want us to remove that sterile material from her bandage?
Doc: YES! Just do it.
Us: Well ok.

He walked away to look at the x-ray and came back in time to see us peel the top layer away from the bandage.

Doc: OMG what the fuck are you doing?!?!?!?
Us: You told us to do this!
Doc: I...oh my God...I did tell you to do this! Quick we have to get it back together!

I had to sprint into the dental surgery to get new materials to salvage the bandage which we did quickly. All the time he muttered to himself "I did this...it was me." As I relayed the story to the intern I topped it off with the moral of the story: Always back talk doctors. They are human too.



December 25 Gift. What's a gift you gave yourself this year that has kept on giving?
NEW ZOOOOOOOOOOM LENS that is AMAZING! It was technically a wedding present.

December 26 Insight or aha! moment. What was your epiphany of the year?

I went into surgery with my practice owner one night on a dog with hemoabdomen (internal bleeding into the abdominal cavity) and he said something that really touched me. "Don't let an arrogant surgeon fool you, it's the ICU team that makes sure the patient recovers fully."


December 27 Social web moment. Did you meet someone you used to only know from her blog? Did you discover Twitter?

As I said in another entry, I discovered that Twitter wasn't just for updating everytime you eat.
December 21 Project. What did you start this year that you're proud of?
I tried to do a nanowrimo, but unlike everyone else, November is a terrible month for me to do this in. I'm just way too busy with work and holidays to devote brain time to writing, so instead I am taking what I had written (about 6K words) and starting up again in February.
In World of Warcraft, I began raiding on my worgen hunter and we managed to defeat the top end content for the expansion. I also started an RP In Character Twitter for him, you can visit or follow Livingston @Gilneanhunter.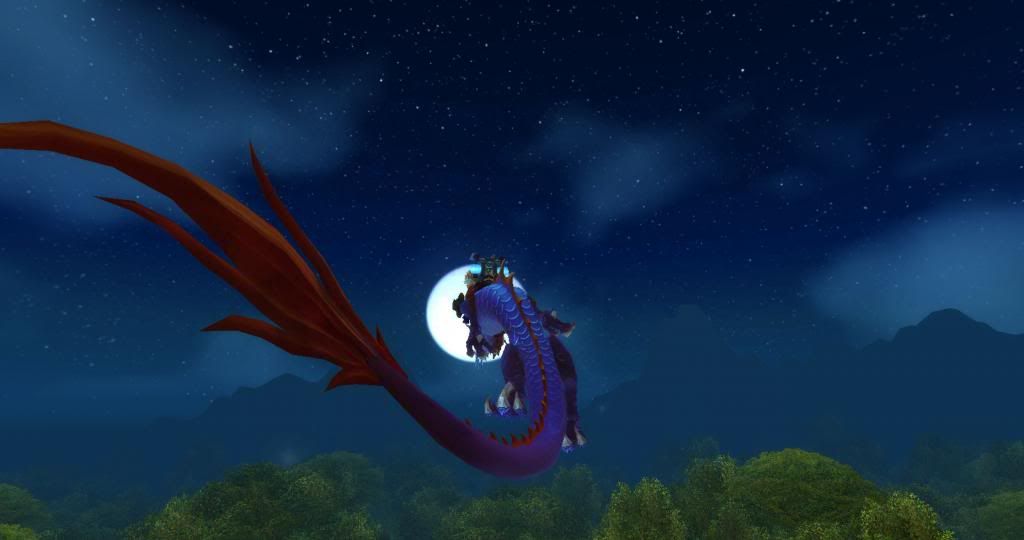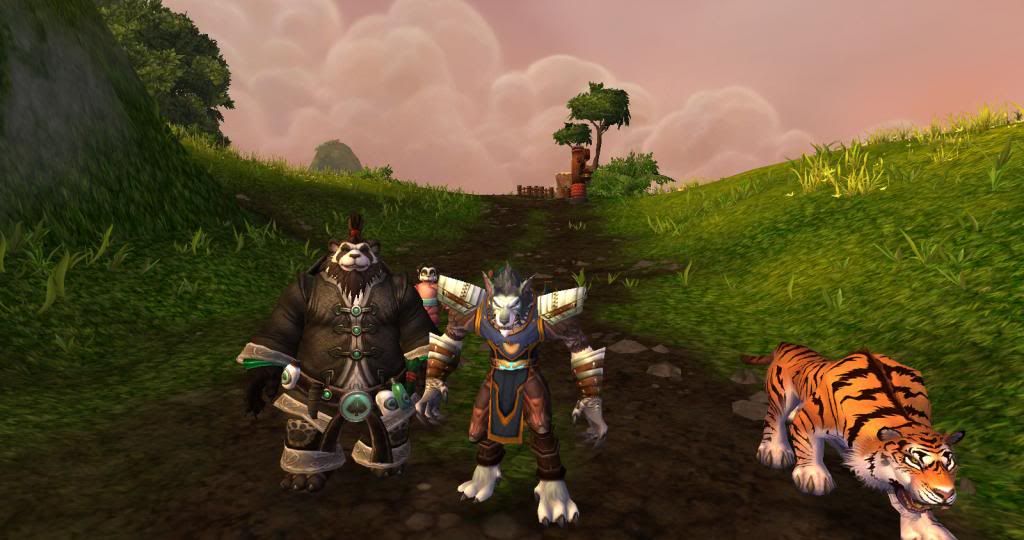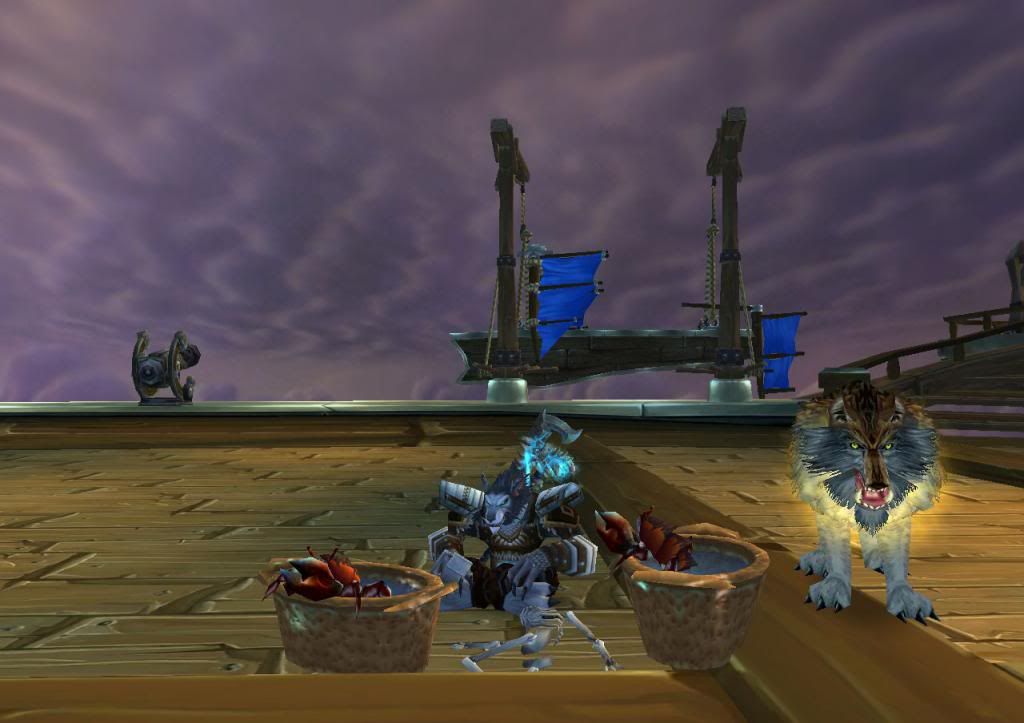 I still have multiple photo projects that I work on while I hike but I've been posting those all along.

December 22 Startup. What's a business that you found this year that you love? Who thought it up? What makes it special?
Shooters in Middleboro is a local dive bar where I sometimes go with Ryan to catch dinner. I love the hot wings and we can watch football or hockey. It makes me feel old and like a local.
December 23 Web tool. It came into your work flow this year and now you couldn't live without it. It has simplified or improved your online experience.
Facebook:
That social media that everyone loves to hate has been indispensable for contacting people, checking in on patients and post pictures for family. I used it for my wedding announcement (live via webcam) and organizing a high school reunion that never happened.
Twitter:
I never saw myself using this, but I love being able to RP with people on other servers.
VSPN:
Anytime I need to know something this is where I go.
Sadly, I didn't use LJ all that much this year :(
December 9 Challenge. Something that really made you grow this year. That made you go to your edge and then some. What made it the best challenge of the year for you?
I want to work towards my CVT as well as a VTS in my field so anytime something comes in that could potentially count as experience I take it. You want to do a chest tap on a guinea pig? Ok. Need to drill a hole into the turtle's head plate to stitch him back together after a lawnmower accident. Let me go get the dental equipment. You think that the heska pumps aren't rated for blood products? Let me research the hell out of it and then put a PDF and AP on my Ipad so I can do them by hand without a pump until we know for sure. As a result, I have a real non-nonsense, no feet dragging attitude at work.
December 10 Album of the year. What's rocking your world?
This came out two years before but I picked up Liebe ist fur Alle da by Rammstein and have been rocking out to that a lot.
December 11 The best place. A coffee shop? A pub? A retreat center? A cubicle? A nook?
The top of Flat Iron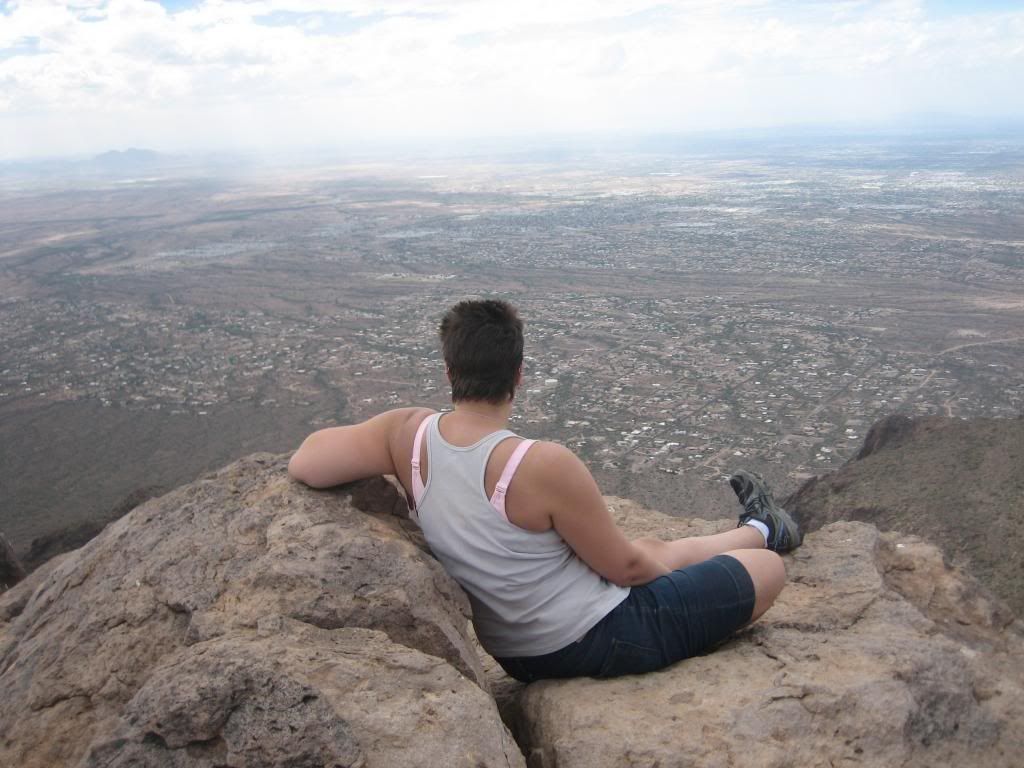 December 12 New food:
I'm still increasing my recipes but here's a few I learned this year with delicious results!
Apple Dumpling -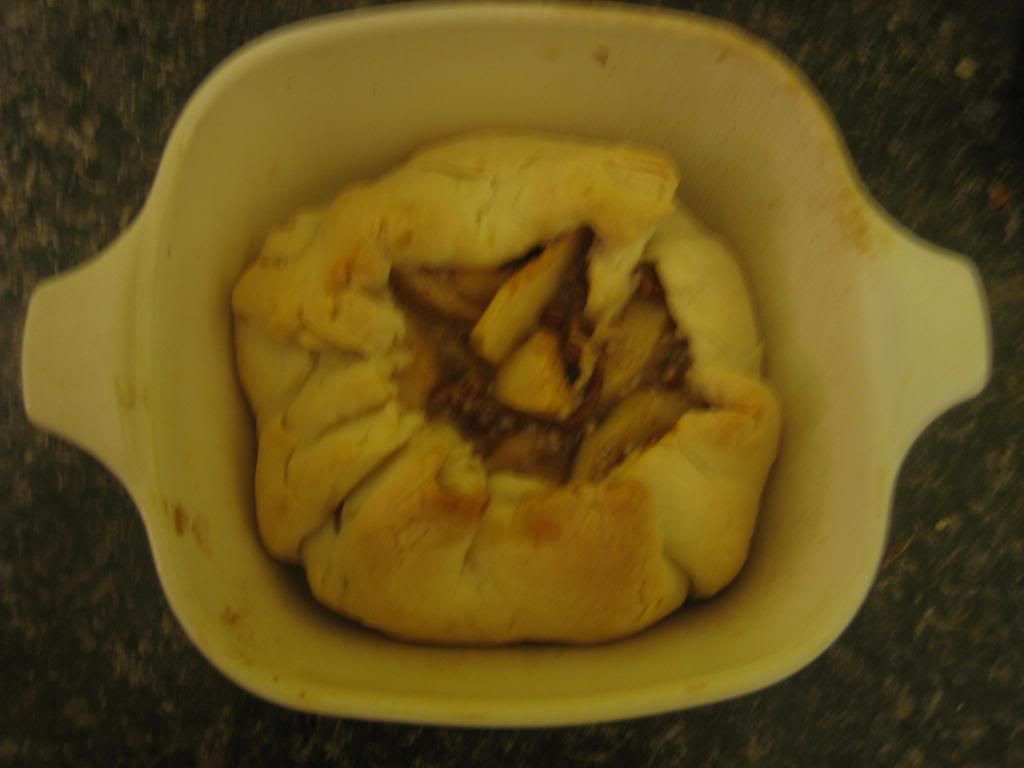 Chicken Enchiladas -
Steamed Clams (Steamers pictured) -
Clam Chowder -

December 13 What's the best change you made to the place you live?:
We switched the furnace from oil to natural gas which has been a lifesaver in the finances. We still like to use our fireplace though and will probably look into a wood stove insert for 2013.

December 14 Rush. When did you get your best rush of the year?
I've had my share of rushes this year.
Crazy night at work:
You know it's bad when we have to do a ferret transfusion among a million other critical cases.
Rammstein:
We didn't realize how far away from the DCU center we were but we got there with a few minutes to spare (and the band was late anyway).
Getting Married:
A lot of intricate planning. Anything involving planes for travel makes me nervous because I would hate to miss a flight. We also kept it a secret from Ryan's mother until the day the arrived in Las Vegas.
Trans Siberian Orchestra:
Ry decided to surprise me with tickets last night but I had to run out and print them at the library (our printer is broken). He was in a meeting long so we had to hurry to the city. We sat in the wrong backed up exit but luckily the one we needed was clear. We had both never been to the Dunk so we had to run from parking to the center, fortunately I know how to read B). We ran to our section and our seats were seriously right next to us and the concert started as we sat down.
December 15 Best packaging. Did your headphones come in a sweet case? See a bottle of tea in another country that stood off the shelves?
I've finally taken a notice to wine bottle and beer labels though I don't drink either of those! A few of the artists that I have faved on dA are for their work with breweries and wineries.

December 16 Tea of the year. I can taste my favorite tea right now. What's yours?
Peace Iced Tea has no become synonymous with my name at work...I tried a few of theor new flavors like cranberry and pink lemonade but I'm still in love with Lemon and Razzleberry. I also like Arizona's Southern Sweet Tea but it is so bad for me!

December 17 Word or phrase. A word that encapsulates your year. "2012 was _______."
A very happy year indeed.

December 18 Shop. Online or offline, where did you spend most of your mad money this year?
Amazon though I am trying to make a better effort to shop in small, local businesses. This year I started using the local card shop, a gun shop, a pizzqa shop (best ever), 2 small liquor stores and 2 bars in our area.
December 19 Car ride. What did you see? How did it smell? Did you eat anything as you drove there? Who were you with?
The Las Vegas strip with my family was very colorful. This is a picture of old Fremont Street. I was way too busy on the Boulevard to take any photos.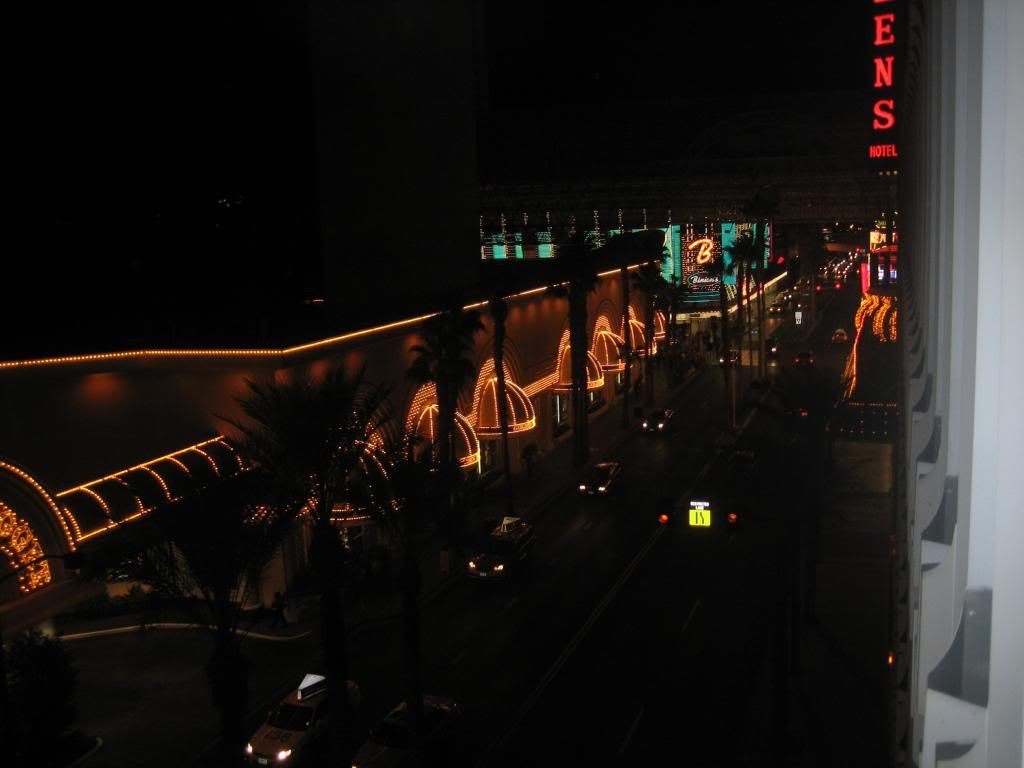 This is the tail end of our long, loooong drive between Nevada and Arizona (which was more like the Hills have Eyes) -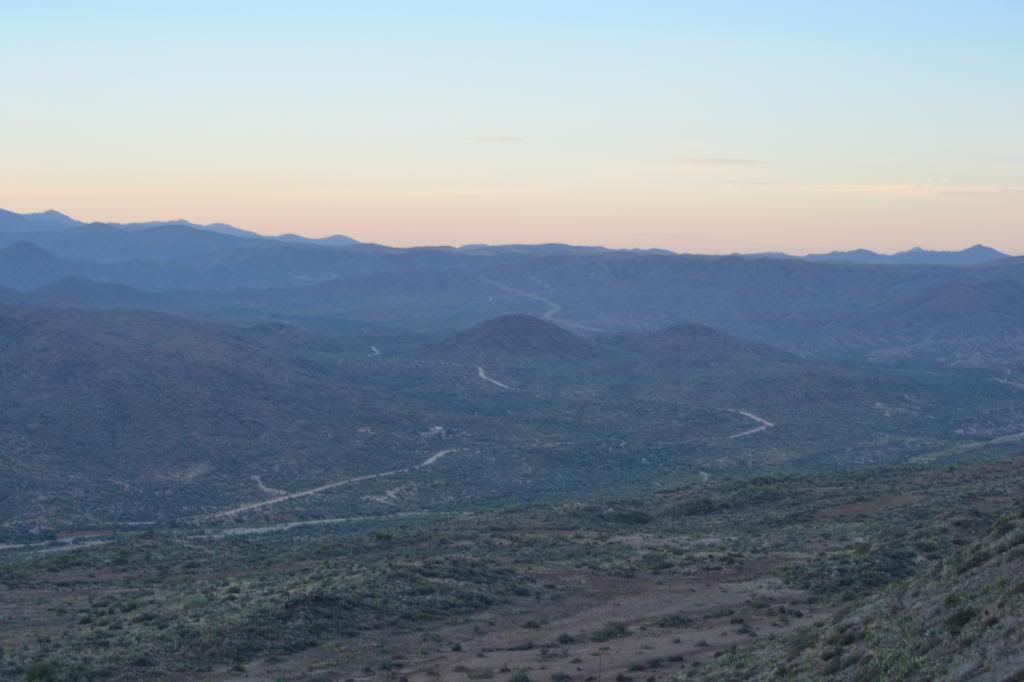 I also stopped at an In and Out after a CA intern at work convinced me it was the fast food experience I was missing -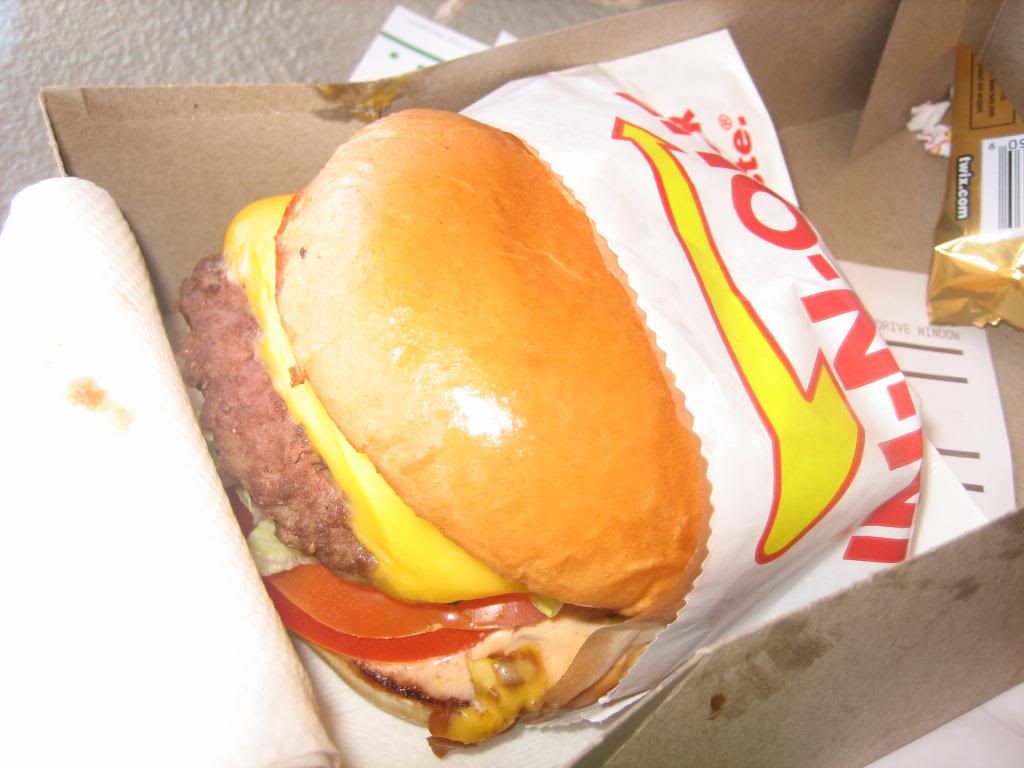 December 20 New person. She came into your life and turned it upside down. He went out of his way to provide incredible customer service. Who is your unsung hero of 2012?
I love this new tech at work because she is so good at what she does and so smart too. She really is an inspiration!
December 2 Restaurant moment. Share the best restaurant experience you had this year. Who was there? What made it amazing? What taste stands out in your mind?
For our wedding reception we decided to take the wedding party of 8 people to Craftsteak in Las Vegas NV, located in the MGM Grand Hotel and Casino:
http://www.mgmgrand.com/restaurants/craftsteak-steak-house.aspx
Not only was the waitstaff incredible but Sous chef Smith came out to welcome us to the restaurant and congratulated us on our wedding. He also sent us a ton of extra food, including one of the most expensive items on the menu. I have never been treated so well in a restaurant.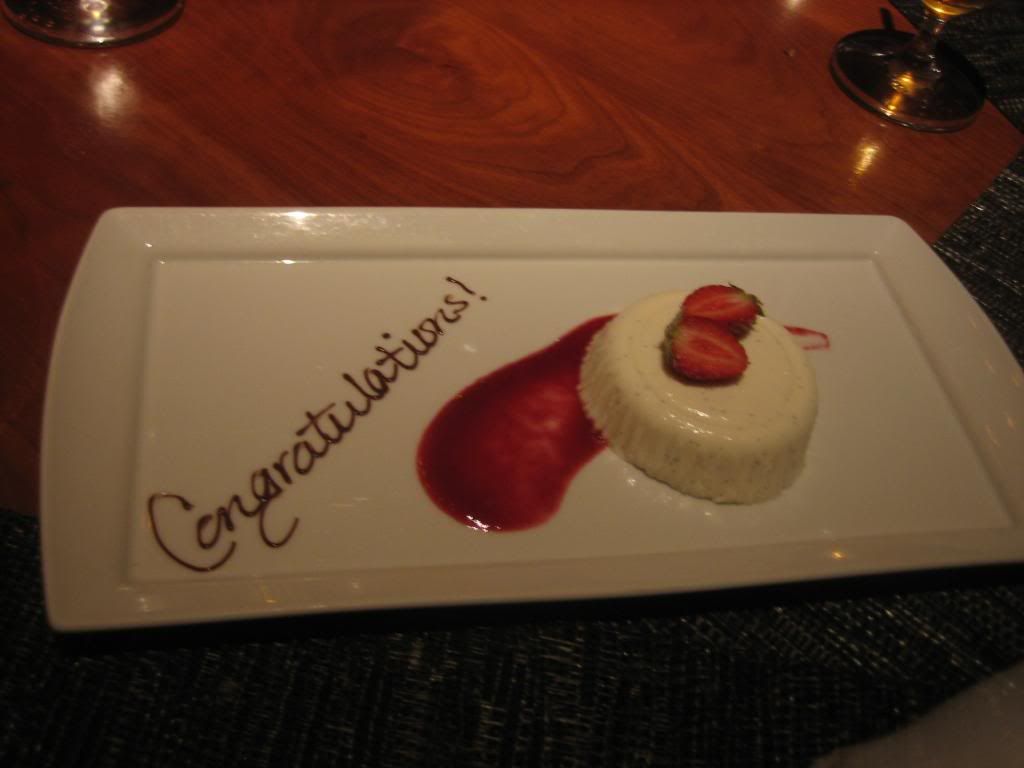 December 3 Article. What's an article that you read that blew you away?
I've read a bunch of articles this year that have helped me with my work as a vet technician at the animal hospital. Just a few that I can remember were:
-The effects of smoke inhalation in cats and dogs. This became relevant with 2 cases I was a part of where we needed to care for 10 cats (5 at a time) who had been in house fires and suffered from burns as well as smoke inhlation. You never really think of houses as toxic until the neurological signs set it.
-A comparison of non-invasive blood pressure reading methods: We bought a lovely new surgivet machine but some of the people I work with refuse to believe it's accuracy (unless we are doing surgery, then it magically knows everything). This article proves that the machines are often more accurate at reporting systolic/diastolic pressure.
-The reassessment of Veterinary CPR:
http://onlinelibrary.wiley.com/doi/10.1111/vec.2012.22.issue-s1/issuetoc

December 4 Book. What book - fiction or non - touched you? Where were you when you read it? Have you bought and given away multiple copies?
Bloodwork
: A historical account of blood transfusions that began as early as the 1600's when it was acceptable to treat mental illness by transfusing people with animal blood (while not being sure if this would turn them into animals or not).
Desperate Passage
: An account of what really happened to the Donner party.
The Martian Chronicles
This is an obvious re-read for me but we lost Ray Bradbury this year. With the cutting of NASA's funding and the retiring of the space shuttles, this was a comforting read for me. I believe that with over population and or need to spread out a a species that our destiny is not to remain on Earth. This book is about a fictional colonization of Mars (at the expense of the Martian inhabitants) and the survival of the human race in the face of nuclear war. This was written almost 20 years before Apollo 11 landed on the moon. I hope that in the wake of this blow to NASA, that we will continue to dream about the stars, even if it must be from the pages of a book.


December 5 Night out. Did you have a night out with friends or a loved one that rocked your world?
Ryan and I had tickets to see
Rammstein
, one of our favorite bands. The last time they toured North America was in 1998. I also never knew this about Ryan, but he had never really been to a concert or a show or whatever the cool kids are calling it now a days.
As for the show, to quote Kruspe:
"You have to understand that 99 per cent of the people don't understand the lyrics, so you have to come up with something to keep the drama in the show, we have to do something. We like to have a show; we like to play with fire. We do have a sense of humor. We do laugh about it; we have fun ... but we're not Spinal Tap. We take the music and the lyrics seriously."
We were entertained:

December 6 Workshop or conference. Was there a conference or workshop you attended that was especially beneficial? Where was it? What did you learn?
Sadly, I didn't go to a conference or workshop this year. One new thing that I learned and have been improving upon through an ipad app of all things is Ashtonga Yoga. The exercises have really helped me to recover from the back injury last February.
December 7 Blog find of the year. That gem of a blog you can't believe you didn't know about until this year.

http://www.regretsy.com/
Holy shit, the things that people try to sell on the internet.

"Our webcam is very simple, there are no passwords needed. Here's the instructions you will need for your family:

1. Go to www.littlechruchlv.com
2. Click on 'Chapel Webcam'
3. Download Real Player (if they do not already have it)
4. Select Ceremony Date
5. Look for the Groom's last name, or photo

I suggest that you go onto the website and view one of the Webcams so that you have first-hand knowledge of just how easy it is."
If anyone could fraps it for us that would be great :).
Tomorrow at 7:30pm EST (4:30p here in Las Vegas) Ryan Gross and Kathryn Welteroth will be married at the Little Church of the West. Since I can't take everyone with me here are the instructions for a free webcast of our ceremony.


- The firefighters who pulled 7 of 14 cats out of a house fire and rushed them to our hospital. We were able to save 4.
- The client who bought coffee for my entire night shift as we went into emergency surgery with his dog.
- The people who actually admitted that their dog got into their pot stash. They were also surprised that people lie to me about it constantly.
- The good Samaritans that dropped off the kittens: Crayons and Ellie. Not to me to. The countless people who bring us injured strays, of only to have then euthanized rather than suffer.
- The pipe fitters who brought us a screech owl that they almost set on fire (he was hiding in a pipe they were cutting).

- Not clients but the radiology tech at the people er who was interested in my job and told me about the time he helped x ray a gorilla for the zoo and the RN who commended me on my ability to get IV catheters into kittens and baby tea cup puppies on a daily basis.

There's so many more that I am probably forgetting but these stand out the most. You all restore my faith in humanity. Thank you.
Heres a bunch from my EVMT job.
Current Mood:

lethargic


"Being super genius scientists, we decided to allow our wet crystals to dry in the hood for 1 week between classes to be sure that we were testing a pure product.

During that week the product, though labeled with its contents and our names disappeared. We are unsure at this time if it was eaten by another student, abducted by space aliens or the hood simply evaporated the product away. We may never know the outcome of our experience due to this tragedy.

In light of our inexperience, my lab partner and I have been demoted to the rank of "genius scientist" until we can prove ourselves worthy of our previous title. May we learn from this dreadful experience and move on for a better tomorrow. And with God and George Charles de Hevesy as my witness we will!"

Got a B+ :D
Taken from a lab report I turned in for an organic chemistry class:
Current Mood:

accomplished